Just about the most important aspect of any genealogy program - actually any computer program at all - is the user interface. The tools and commands that the interface provides must make the program seem familiar, its features be obvious, and its capabilities be discoverable.
Windows users get used to certain things. They are familiar with the way most menus are laid out, with what the mouse clicks do, certain common shortcut keys, what toolbars are for, and how to manipulate documents and files with Windows explorer. A program that follows common practices is one that Windows users find easy and enjoyable to use. They work as they are expected to.
(An aside: That is why Mac Users hate Windows and visa-versa. The interfaces are different and the one less travelled seems foreign. End of aside)
I've used computers for a lonnnnnnnnng time, and I've used many very well-made programs as well as a host of crappy ones as well. The differences are sometimes obvious, but often very subtle, like an "Ok" button rather than "OK".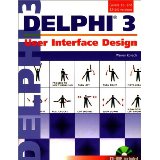 I've collected several binders of articles and have a half a dozen books on my shelf related to programming user interfaces. My favorite of these is "Delphi 3 - User Interface Design", and although it was written about four Windows operating systems ago, it is still quite applicable.
Microsoft has been setting standards that they would like programs to follow. When the programs do follow them, it enhances the "Windows User Experience".
So I was overjoyed to find that Microsoft has just made available a super comprehensive document for Windows 7 and Windows Vista called "Windows User Experience Interaction Guidelines". This document is 867 pages long, is chock full of suggestions and examples and is one of the best manuals produced by Microsoft that I've ever seen.
I've printed it out, double sided, into a 1.5 inch binder (I apologise to the environmentalists out there) and I look forward to studying it in detail over the next few months. This will translate into Behold evolving into a proper Windows 7 feeling as time goes on, including proper implementation of their wonderful Ribbon when I add the editing in version 2.