I'm not sure exactly how it happened, but a genealogy program named FindMyFamilyHeritageAncestryPastSearch.com appeared on GenSoftReviews this morning: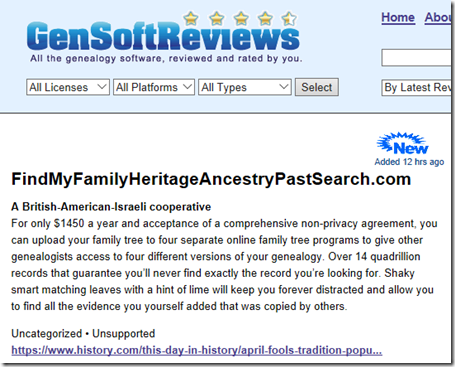 I've never heard of this program before. Have you?
The program even had two reviews, one good one, and one not so good one.
Overall, the two ratings cancelled out and the program ended up with a middling rating of 3 out of 5.
It's nice to know there are some imaginative companies out there that are coming up with new ideas. Let me know what you think of this program.