I had a wonderful two week vacation with my family at Disney World in Florida. I don't know if I'd call it relaxing, because it was non-stop go-go-go. Here's one of the many amusing items from the Haunted Mansion for my genealogy friends: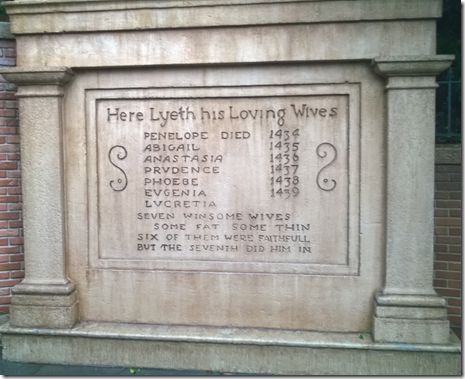 So it's back to try again to finish version 1.3 of Behold and to try to do it before I head back to Florida in a month's time for the IAJGS conference at the Walt Disney World Swan Resort. If you're planning to go, be sure to sign up for the 90 minute Computer Workshop I'll be giving on Double Match Triangulator:
Until then, I'll also be a bit distracted. While away on vacation, Sorin Goldenberg on the Jewish Genealogy in Romanian Moldavia Facebook group located over 40 original Romanian birth/marriage/death records that extend my father's mother's family back another 2 generations. As genealogists, you can understand my excitement. It's like a rainbow appearing with a new discovery at its end, just as we saw one evening in Animal Kingdom: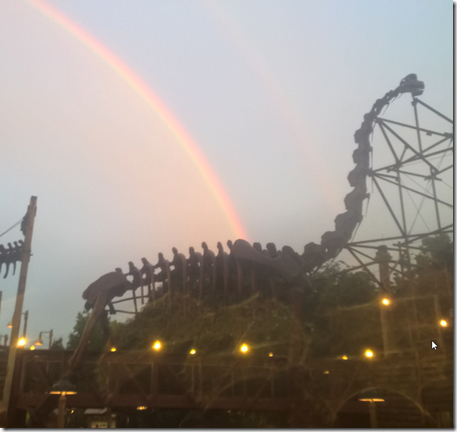 I will be analyzing this material in detail prior to the Conference. I'm sure a couple of blog posts will result.