Yesterday was 20 years from the day I put up my first official web pages in 1997. (Rats. I missed it. I should have had my web-iversary in my appointment calendar.)
I started webhosting using the services of Concentric.net who in 2000 were acquired by XO. My original web address was: www.concentric.net/~lkessler. The next year, 1998, I acquired my lkessler.com domain, when there were still some 8 letter .com domain names available.
My site started with several pages. I've recovered the earliest of my original pages from the Internet Archive:
This was my personal home page, as of January 25, 2000, which is about as far as the Internet Archive goes back: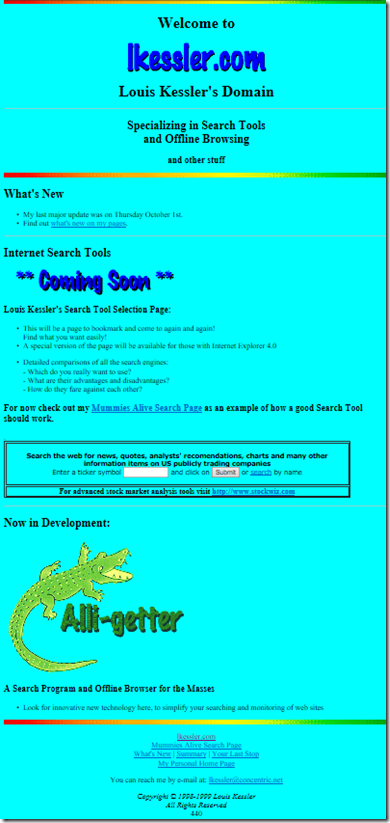 At that time, I was interested in Internet searching and was working on a desktop tool I was calling Alli-getter to do that. Google search was not launched until February 2002, so this was pre-Google, when good tools were needed for searching. I ended up not completing that and spent my spare time working on Behold instead.
I had several other pages up there as well on my initial launch. They included:
1. My Genealogy Pages (snapshot from Feb 17, 2001)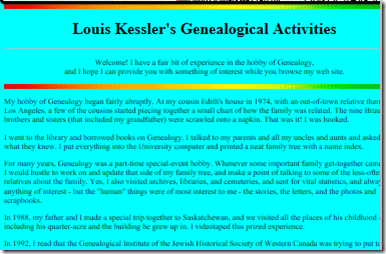 2. My Family Research page (snapshot from Aug 18, 2000)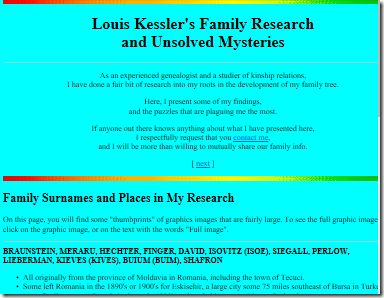 3. My writeup of our Society's Cemetery Photography Project. Back then, we did it with real film. (Snapshot from Aug 18, 2000)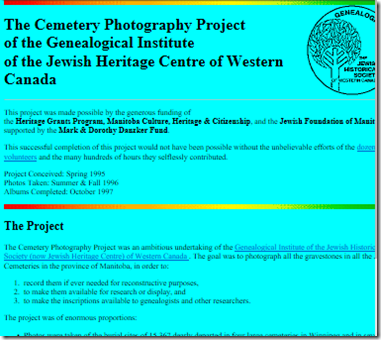 4. A primer for newbees to genealogy research (Aug 18, 2000)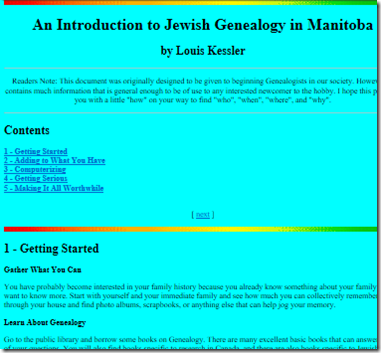 5. A home page for my genealogical society. (Oct 4, 1999)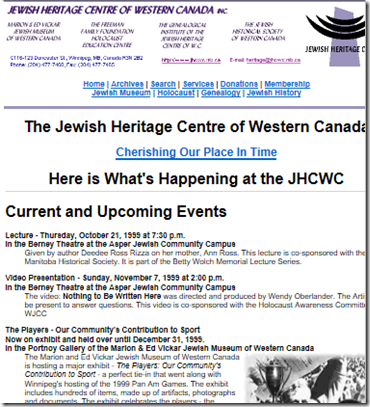 6. A page for my society's Genealogical Institute (Dec 17, 1999)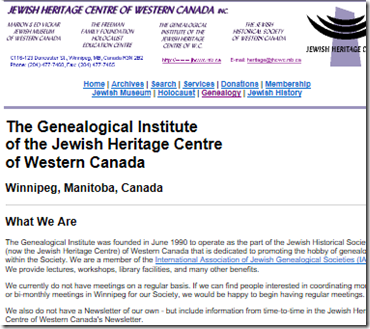 7. A search page of surnames in our Society's database (Sept 3, 2000)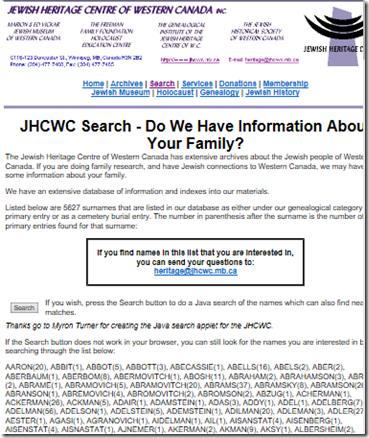 8. My Stars, a page for my family's interests (Feb 14, 2001):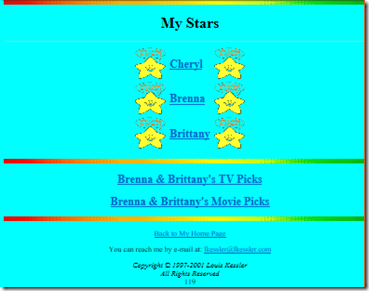 9. Your Last Stop, a page to remind me of Cheryl's constant message to me (Feb 18, 2000):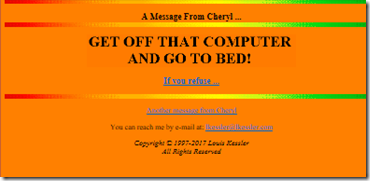 10. As well as the first cut of my Behold page, with the ideas simmering in my mind and several years before the first alpha release (snapshot Dec 28, 2002)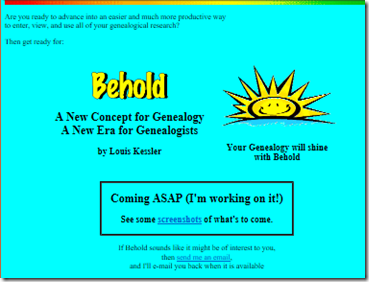 All of those pages, except My Stars (which I merged into my lkessler.com home page) still exist. You can click on the above pictures to see what they look like today.
My original host Concentric used Windows servers, and I did some scripting using ASP (Active Server Pages), the Windows scripting language, to add some dynamics to my pages, e.g. redirection and page counting. The ASP pages required a .shtml extension with the "s" telling the server to preprocess the pages with ASP. That is the reason all my pages today on lkessler.com are still .shtml as I haven't bothered to change the suffix to .html or .htm or .php.
In April 2000, when Concentric was sold, I left them for myhosting, a Canadian company. By about 2006, myhosting was not being all that great a host and I moved beholdgenealogy.com, gensoftreviews.com and jhcwc.org to IXWebhosting. They too did not work out at all, so in January 2009, I moved all my sites to Netfirms where they are today. That's 4 webhosts in 20 years. Let me tell you, transferring is a pain, so don't do it unless it's necessary.
I've added lots of content to my pages over the years. I'm proud of what I've assembled which is a lot. I customized everything about my sites to be what I want, including hacking into the PHP code of Wordpress and bbPress to make my Behold blog and forum as well as GenSoftReviews be exactly what I wanted them to be.
The first web editor I used was HomeSite, developed in 1995 by Nick Bradbury. It was designed for direct editing, or "hand coding" of HTML. I liked it also because it Nick wrote it in Delphi, the programming language I used and still use. When Allaire Corporation acquired HomeSite from Nick, he started work on TopStyle and later I switched to it. TopStyle was acquired from Nick in 2008, but I still use it today. Sometime last year, the new owners of TopStyle stopped supporting it and the site is gone today. I will likely have to switch to another product to maintain my sites. But TopStyle is still doing the job for me today, so I can hold off on that a bit.
I've made lots of changes to my websites over the years. And I've maintained a log of all the major changes I've made to the site over the past 20 years on my What's New page.
20 years! Yes, it seems that long!