Thought I tie this up with the final display I came up with when reporting an exception. First this is what I started with in the last beta, which was Windows style and modified a bit from the default that came with EurekaLog: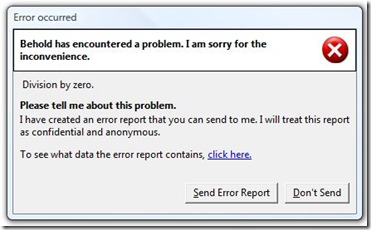 And after a week of fiddling, I guess I'm happy with the way it looks now: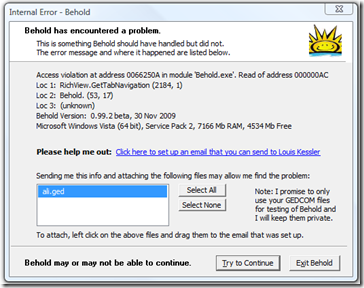 When I release the next beta, we'll see if this implementation does not prove to be problematic like the last one. If so, I'll have to either rethink it again, or remove it.