We've been having beautiful fall weather here in Winnipeg for the last few weeks. Temperatures about 10 deg C (50 deg F).
I was out yesterday at lunch for a walk and I passed by the Canadian Museum of Human Rights, a $260 million world-class museum that is currently in its initial stages of construction in Winnipeg. I took a picture: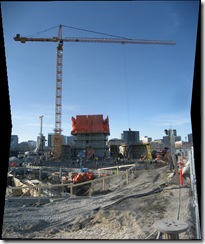 It reminded me of Behold, now in alpha soon moving to beta.
Then I came to the display that said what was to come: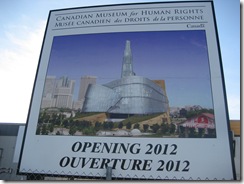 This reminded me of Behold version 2.0.
The race is on. Who will be first?