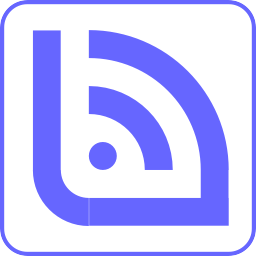 It's nice to be recognized. Tamura Jones has awarded his Geneablog Awards and he named my Behold Blog as the "Deepest Genealogy Development blog". Mine was one out of 9 Blog Awards that he presented. I was familiar with 5 of the others and have to agree with his selections.
I started this Blog back on November 7, 2002. I wanted to document my work and make it available to everyone. My goal has always been to try to improve the way genealogy software works to help the genealogist. If other software developers want to take up my ideas, that would be great. I'm sad to see that over these eight years, all genealogy software, including the new Web 2.0 online sites, are all still forms-based data entry. No innovation there at all, and that's what I'm trying to pound into everyone's heads that it is needed and necessary to make data entry a breeze. I guess it's still version 2.0 of Behold that will need to introduce this.
Well that got me off topic a bit.
The first important thing that I knew was missing from my blog was an RSS feed. I was reading RSS feeds from other blogs, but because mine was not really a blog, but just a webpage, I had no automated way to do this. So I spent some time, learned the RSS specification, and wrote a program to parse my Blog page and create an RSS feed. I added my feed On July 18, 2004.
For 6 years the blog was a simple webpage, where I added each new entry to the top. The page just grew and grew. By 2005, the blog had grown to quite a size, and I restarted it on March 22, 2005 to begin the Alpha testing phase of Behold.
I entered 2008 with almost 600 blog entries. I had decided then to redo Behold's website design and thought it a good idea to switch to WordPress to be the blogging tool. I added all my old entries into the new blog to start it off and continued from there. The new blog went live on April 21, 2008. The most important aspect of the conversion to WordPress was to enable interaction. You now can comment on Posts directly without having to go to the Forum to do so.
Well that's the history of this blog from a technical nature. But what I'm moreso proud of is the content that I have included. It is the personal diary of my program Behold, and it reflects my innermost thinking about how software for genealogists should be written.
But as I write this, not all is well. My website is with a host that has everything I need technically, but it is a shared service, and the mySQL server running the requests for my Blog, my Forum and for the GenSoftReviews site is very heavily used. It averages over 800 SQL requests every second!!! - That's a lot! Because of this, I've noticed a lot of times where response times of my site slow down to 5, 10, 30 seconds or more. This is unacceptable and I'm trying to see what can be done. I've got everything customized so perfectly and exactly the way I want right now that it would be a shame to have to switch webhosts - which is always a crapshoot at best anyway, with no guarantee that things will be any better where you end up. Also it would involve a significant amount of work (probably a few weeks) to get everything reconfigured because every host is a bit different.
None-the-less, I've rambled on with this post. I am very proud that my blog was recognized. Thank you Tamura. I'll try to keep up the standards I've set for myself.