#UTPCruise - These are all the blogs I know of that have posts about the wonderful cruise/conference I just returned from. If there are any I'm missing, please let me know and I'll update this list.
(I hope you don't mind Randy, but I like your format and I'm following it)
Updated to include posts up to 22 March 2016.
1) Louis Kessler on Louis Kessler's Behold Blog
2) Alona Tester on Lonetester HQ
3) Gould Genealogy (Alona Tester) on Genealogy & History News
4) Shauna Hicks on Shauna Hicks History Enterprises Genie Rambles
5) Shauna Hicks on Diary of an Australian Genealogist
6) Judy Russell on The Legal Genealogist
7) Victoria Green on Campaspe Genealogy
8) Jennie Fairs on Family Leaves and Branches
We had a photo taken of all the Geneabloggers on the cruise: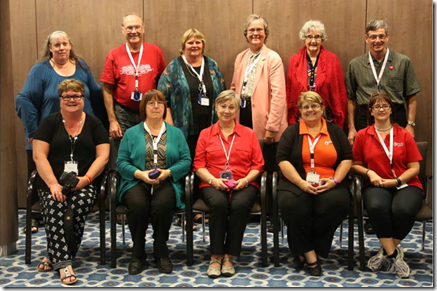 Back Row: Victoria Green, Eric Kopittke, Shauna Hicks, Judy G. Russell, Jan Gow, Louis Kessler
Front row: Jennie Fairs, Maureen Trotter, Diane Foster, Helen Smith, Alona Tester
[photo by Allyson Luders, printed with permission]