I'm all ready and looking forward to the Unlock the Past History & Genealogy cruise. My seven presentations are all prepared and should be interesting for those who attend my sessions.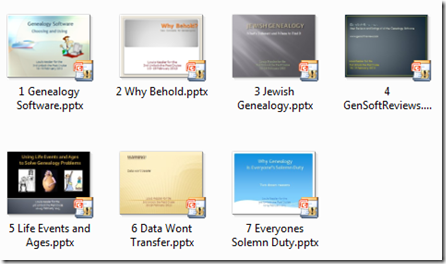 The final count is 145 people booked for the genealogy program. But it will still feel like a RootsTech type of event with 3,800 people on the ship.
Our group will have full use of the conference center on the ship. This is one of the few ships afloat with its own conference center. There is one large room that can be configured in different ways. Our configuration will be for three rooms that can hold 120, 60 and 40 people. Generally, we'll have 3 concurrent sessions going on.
There's close to 100 presentations by at least 15 different speakers, several of whom I met last year at RootsTech 2012 and I look forward to meeting again.
The group will first meet for supper where we'll have a set block of tables in the dining room, which will be followed by a meet and greet. The last night, there will be prize draws and a genealogy wind up session.
I am going to try to do some blogging, before, during and after the cruise. I can't promise too much for the "during" part, because the internet is said to be slow and we shouldn't rely on it.